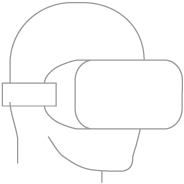 THE BAY
You can never have too much of a good thing – especially if we are talking about beachside fun under the sun!
Immersive Experiencesbrings you The Bay, a new outdoor concept that combines the best elements of a beach club and water park.The Bay promises to be a distinctively adventuresome destination for water-loving thrill seekers. Visitors have a great variety of entertaining water activities to keep them busy, starting with the eight uniquely-designed,pool-based attractions.Undoubtedly, the absolute showstoppers are the four water slidesof varying speeds and heights that offera breath-catching, exhilarating experience.
Of course, no fun day out would be complete without some delicious food to keep you going, which is why Immersive Experiences has partnered with reputed food and beverage brands to offer visitors their favorite meals and drinks. If that's not enough, visitors can unwind with a relaxing massage or a dip in the hot Jacuzzito wrap up a wonderfully exhausting day.